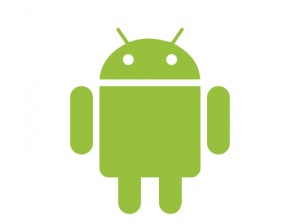 To make the ticketing process easy and efficient for users, IRCTC known as Indian Railway Catering and Tourism Corporation is striving hard. As the industry growing day by day which results a huge line in booking counters and waste of lots of time. We have picked out the 5 best android app for Indian Railway Ticketing as well as checking the pnr status among the all to make the process simple and easy, which will save your whole lot time that you waste on those long queues.
This app is your all in one for railway services. What do you want, this app offers you to check the PNR status, list of trains for specific locations. Now you need not to go railway station or browse the whole damn slow IRCTC site. Yeah! This app also allows you to book or cancel the tickets.
You can even check the schedule of trains and their running information. If your train is running late or reaching earlier, this app will alert you about that. You need not to check the PNR again and again, it tracks your PNR and informs if your ticket got cleared.
This isn't the official app but it brings whole IRCTC in your mobile screen. Yeah! This app takes you to the Official IRCTC site directly where you can easily book your berth/seat for your journey. You can even cancel your tickets and check your PNR status, directly without any hassles, so simple and easy to use. The data caching and scrolling is never so smooth before.
This is a kind of sponsored services app. You have to come across many ticketing and banking domains options. You can easily skip these hassles by clicking simply or straight forward in IRCTC section among all to book your rail ticket. This app provides you the option to pay by Credit/Debit card for the ticket and it directly send your ticket to inbox as soon you finished booking.
Well, you must admit that this is the thing people need more, yeah checking PNR status often to get to know about the details of your ticket. If you book your ticket just before your journey and get caught by waiting list dilemma, this is the best app for you among all the android app available. Now you need not to open you PC & worry about the confirmation of your seat after reaching the station. Just enter your PNR number and this app simple show the status of your reservation. It is very easy to use and can be used by anyone even an elderly person.
This app brings all your needs under one roof. Yeah, may it be a search for trains, checking availability of seats, seat upgrading information and many more. It categories the list of train for your journey with the travel fare and timings, so you can choose the best that suits you.
So this app is a great choice for all who look on these more often.
Even, MakeMyTrip also have Rail section in it's online ticketing option, but this option is missing in the mobile app. Apart from all IRCTC also has it's own services with many leading telecom operators like Airtel.
I am Rahul a content writer and a Professional Blogger.  I am certified with 250-316 test questions which are very popular these days and have a great scope in the field of IT Certification. I always like to take certification exams and now I have planned to pass 250-315 test questions. These kinds of exams could secure your future as well as your job.