New Instasize App Boasts Impressive Filters And Editing Tools.
For those using Instagram since its inception, seeing everything in squares was the norm– until Instasize came along. Instasize allowed users to upload photos without having to crop it in a square, making it a well-used app for those who actually cared for the quality of their photos.
The popular resizing app from Munkee Co. has rebranded itself, boasting new features, a ton of new filters, and even new tools that are perfect for uploading Instagram Stories. If you're a heavy Instagram user, then you should definitely, without a doubt, download the latest version.
Available for both Android and iOS, the new Instasize has a free 7-day trial that you can download here. While it's always good to get apps for free, believe it when we say that you'll get a bang for your buck if you subscribe to a premium account. For $4.99 a month, Instasize premium lets users access to many editing functions and a wide array of attractive filters and borders, with new ones released each month.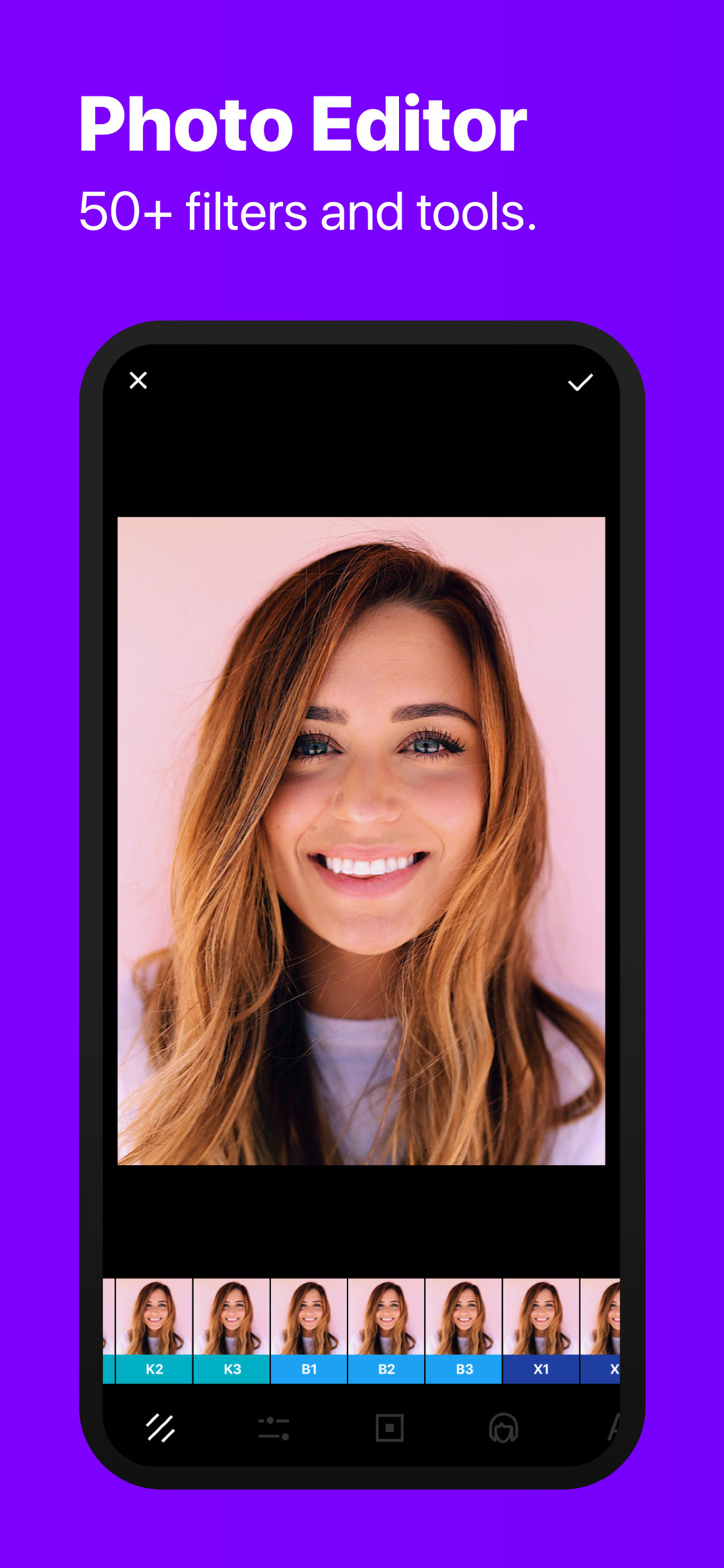 There are a couple of reasons why the new Instasize is the perfect Instagram filters app, and one is its ability to present coherence without being repetitive. If you look at famous Instagram accounts, it's noticeable how all the photos seem like they were dipped in the same bucket of tint despite differences in hues. The extensive selection of filters in Instasize premium can help users achieve this "follow-worthy" seamless theme for a more engaging and professional effect.
Beach lovers and frequent travelers can indulge in several filters, such as Waves, Oak, Tide, and Osaka that spruce up blues, greens, and atmospheric tones that goes well those #wanderlust posts. There are too many impressive effects from 60+ Instasize filters that are not mentioned here, and it's best to tinker around with the app to see each one. With this much choice and room for trial and error, you'll surely find what you're looking for.
While borders aren't so popular these days, we can't overlook how useful they are for brands and promoters for advertising purposes. Standouts include Marble, Fall (which has a retro style pattern), and an impressive collection of Cosmic borders.
The new Instasize even has a birthday filter: it's a free filter given to users as a gift if it is their birthday. It's a funky filter that overlaps the photo with pastel-tinged gradients—a perfect fit for someone who's in a party mood.
Beneath all these filters and borders, users can still adjust exposure, contrast, lux, brightness, sharpness, saturation, tint, warmth, vignette, highlights, shadows, and grains to suit each editing style imaginable.
For those addicted to posting Instagram Stories, the new Instasize is the best app in the market to fulfill that fix. It has a text tool with many different creative fonts to choose from, ranging from formal to outlandish. The default fonts in Instagram don't offer that much variety and when more than four words are entered, Instagram automatically sets the caption into a certain lay out with emphasis on the last word. This can be pretty annoying and quite hard to read, which is why using Instasize's text tool is way better. It allows full freedom for text inserts, not to mention that it's way more fun with the many fonts presented. Influencers and brands can fully utilize this feature, especially when posting promos or ads.
There's so much room for creativity with this app, and that's not the best part yet. One of the main new features of the new Instasize is the set of Beauty Tools that allows users to fix imperfections or focus the lighting on certain parts. It is important to note that Instasize's Beauty Tools do not work like the cartoonish effects that turn faces into some unrealistic glowing anime characters. Effects such as Vibrance, Tan, and Glow give a natural radiance to the skin, complementing other effects like Skin Smoother, Blemish Remover, and Teeth Whitening. Users don't even have to go under the sun to have a summer look. These tools simplify and enhance, depending on the kind of effect that you are going for.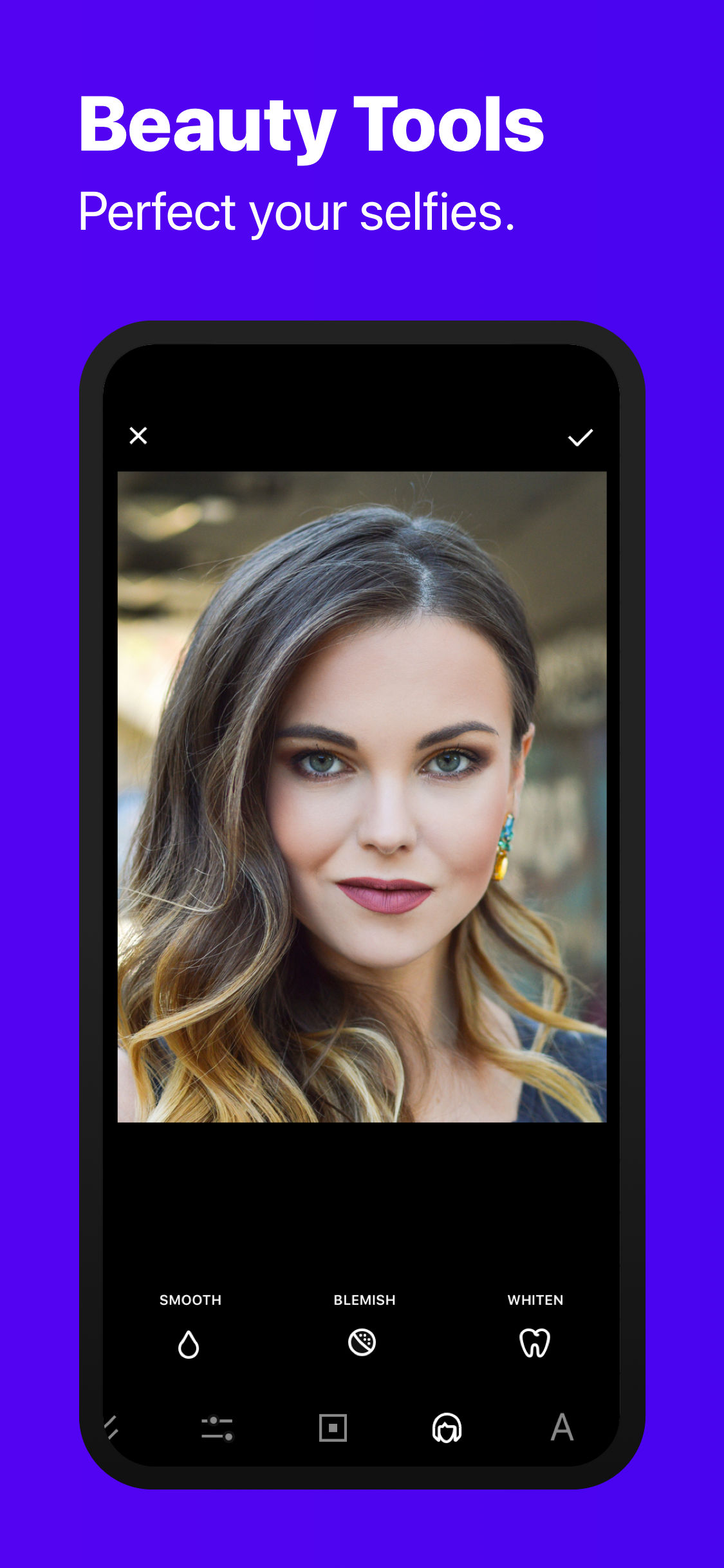 The new Instasize can (and most probably will) live up to its expectations as an all-in-one content creating hub that social media users, influencers, brands and companies can take advantage of. Overall, the new Instasize is more than impressive with the low monthly membership fee. With the way things are rolling with new feature additions each month, it seems like the app will just get better and better as it sizes up to constant changes in the social media realm.
Get an exclusive free 7 day trial of Instasize Premium by clicking here.