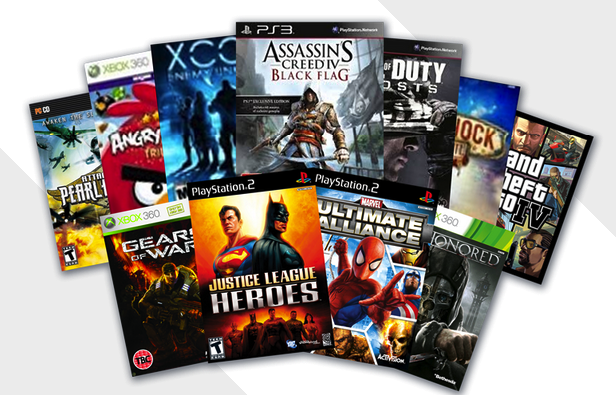 When you think about the most popular types of games out there for the various consoles, one of the favorites is often strategy games. In fact, some dubbed the year 2016 as the "year of strategy games" and it's been continuing ever since. In that year, there were a handful of high-profile releases that created lots of anticipation among gamers, and those sorts of releases look to continue in 2018. So, let's jump right into it and take a look at the top strategy games for various game consoles.
Strategy Games for PCs
What's interesting is that those top strategy game releases from 2016 continue to be a driving force in 2018. What is injecting new life into the games is the fact that expansion packs and updates are set to occur, which will enhance and broaden the playing experience. Top games set to expand this year include Endless Space 2, Stellaris, and Civilization 6. With that said, developers are already teasing big and brand new releases for 2019.
Strategy Games for Xbox
When it comes to strategy games for the Xbox, players have a huge variety to choose from, especially if you've got the Xbox 360. What's great about the options is that there are so many different styles to choose from, giving players a lot more challenges. Some of the top picks include Halo Wars, Overlord, Star Trek Legacy, Civilization Revolution, and XCOM: Enemy Unknown.
You'll find games that are set in the future, in space, and even in the past. Each one has its own style of gameplay, slick and impressive graphics, and plenty of twists and turns to keep you challenged.
Strategy Games for PlayStation 4
You'll notice that with PlayStation 4 there are some crossover titles that are also big for the Xbox, but there are also some frontrunners that aren't necessarily available on other platforms or don't have the same level of popularity. For PlayStation, some of the standout titles include Battlestar Galactica Deadlock, Cities Skyline, Banner Saga, Valkyria Chronicles Remastered, Shadow Tactics: Blades of the Shogun, and XCOM 2.
Strategy Games for Nintendo Switch
With the popularity of the Nintendo Switch still managing to remain, it's important to also list the top strategy games for this console. Look for games such as Has-Been Heroes released in 2017; Disgaea 5 Complete released in 2017; and Mario Rabbids: Kingdom Battle, also released last year.
Try Your Skills in a Real-Life Strategy Game
Once you feel like you've become a pro at these strategy type games, you may want to put your skills and experience to the test with a real-life escape room experience. Breakout Games offers the Dallas Escape Room experience where you'll need to find clues and solve the puzzles in order to break free. Each game has a unique storyline and you have just 60 minutes to escape. Experiencing it in person is a whole other level of fun and excitement.
Find the Game that Works for Your Console
With so many game titles to choose from, you're sure to find one that works on your console of choice.