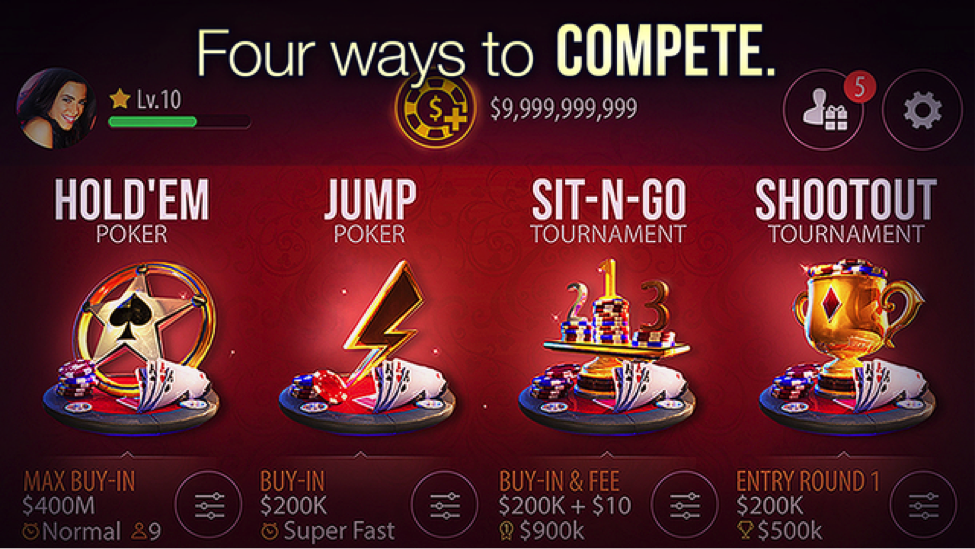 The iPhone is probably the most owned smartphone in the world, so it's only normal for app developers to focus on developing iPhone apps first. Even though brands like Huawei are beginning to overtake the market largely due to providing devices with almost the same performances at a much lesser price, the iPhone still holds the majority of the market.
As a result the Apple Store is filled with gambling apps from social casinos, Top NZ Casinos, top UK casinos, US casinos and the best online casino of them all. In this article you will read about the most downloaded gambling apps in the Apple Store, but also apps that have the highest ratings too. You will find that all of them can be installed and played for free. The best about these is that you can compete with your Facebook friends and brag when you are higher on the leaderboards.
Zynga Poker – Texas Holdem: Free Vegas Casino Card Game
Zynga's Texas Holdem poker app is definitely the most downloaded app in the Apple Store (in the Play Store too). ESPN called the site for this game the "largest poker site in the world" and they weren't wrong. You won't find anywhere else more tournaments, more people to challenge, more free chips, and more variety. You can get daily bonuses up to $45 million worth of chips (fun money of course), but if you don't want to wait for the free chips you can buy different packs as low as $0.99.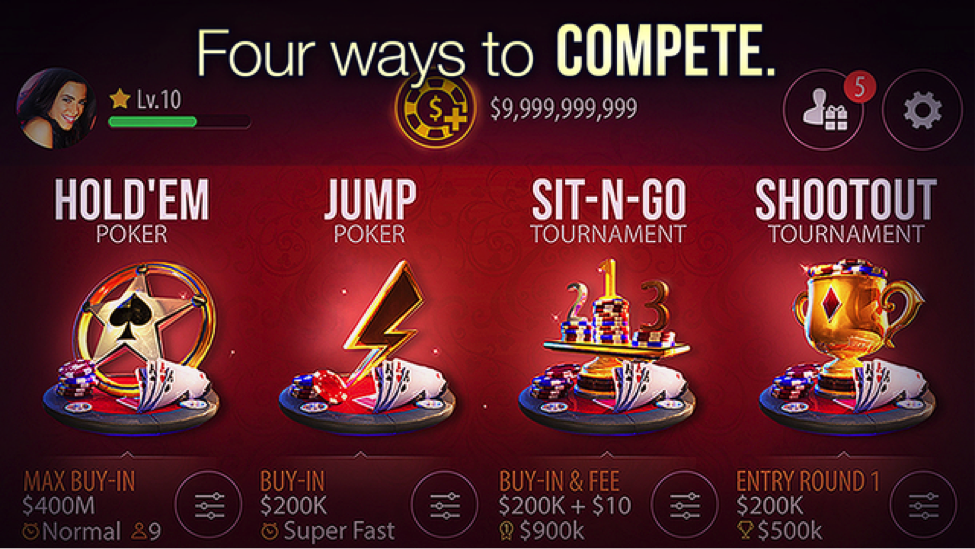 When you download and install the app for the first time you get 60,000 free chips, and you can directly log in with just your Facebook account. You won't get a better app where you can develop your Texas Holdem skills better than Zynga Poker.
Slotomania – Free Slots Casino Games
Several years ago Slotomania became the most downloaded social slots casino app in the world. Today, this app has over 14 million players and it's one of the best Vegas-styled gambling apps with over 140 casino slot themes. It works on the same principle as other social apps, you get chip infusions every several hours, and if you don't want to wait that you can buy chip packs for as little as $1.99 and as much as $99.99.
In the style of real-money online casinos, in Slotomania too you get a welcome bonus when you get to register for an account with your Facebook account. You get 10,000 free chips, but the fun begins when you get to participate in the different promotions. For example, you can break the Piggy Bank for surprise slots bonuses and offers, you can earn level-up prizes and bonuses, spin the Mega Wheel, play mini bonus slots, and collect sloto cards for prizes. This gambling app was designed to keep you entertained even if you run out of chips.
myVegas Slots
myVegas Slots and the other social slots apps are some of the biggest competitors for Slotomania. It offers top-ranked games and can help you a little fun escapade in an instant. The best thing with myVegas Slots is that by playing the HD games you earn rewards, but not virtual rewards like bonuses and chips, but rewards like tickets to the hottest clubs and shows in Las Vegas, and stays and dinners at the best hotels and restaurants. As a result this app has more than 100,000 5-star ratings in the Apple Store.
DoubleDown Casino & Slots
DoubleDown Casino & Slots is one of the apps responsible for the social slots hype. Together with Slotomania they made history in 2011 becoming one of the most profitable apps on the market. With DoubleDown Casino & Slots you get the chance to play some authentic slots and games developed by casino game companies that provide real-money online casinos with games.
When you start to play for the first time you get a welcome bonus of 1 million chips, plus you can claim everyday up to 2 million chips in bonuses. It's a great gambling app for competing with your friends through different tournaments.
Deal or No Deal
This is the only officially licensed app based on the Deal or No Deal hit TV show. It became the number one app in Australia, Greece, Singapore, Philippines, New Zealand, and six more countries, and number two app in Egypt, Canada and the United States. It was downloaded more than 4 million times. Are you lucky enough to find the $1,000,000 briefcase?