Wix.com is a revolutionary website builder that provides people with an opportunity to imagine a website with aesthetic design and then, create the same design using efficient and reliable tools. A company founded in 2006, Wix has now come a long way and accumulated a lot of applauding and criticism from the users. If the officials of the company are to believe, the company has served more than 67 million websites worldwide (it includes the people who have signed up on Wix for sure)
Wix is regarded as one of the leading cloud based web development platform. With a strong belief of letting everyone to use, develop, create, and contribute over the web, Wix.com came into the existence. Now, millions of businessmen, entrepreneurs, artists, professionals and individuals are using Wix to expand their business to greater heights.
This easy and friendly platform has quite a number of features to attract newbie and expert web developers, such their new designed Wix Editor and Wix App Market, which enable users to easily build and manage a progressive digital presence. Here are some features other than the ones mentioned above, which makes Wix.com a standout amongst all others.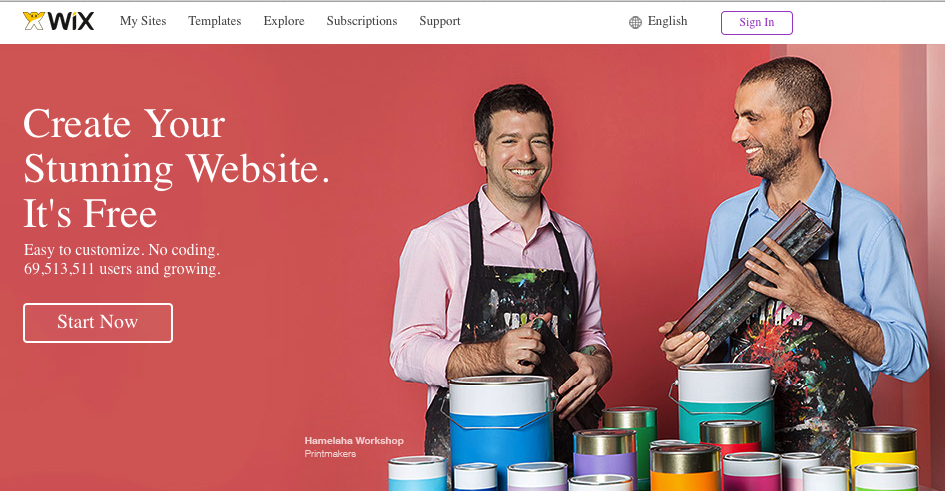 A platform that can easily be used by anyone: Due to the drag and drop functionality, Wix.com let a user see the website in its entirety without having to preview the work in a new window. A user gets complete freedom in Wix, which is dangerous as well, if not used in a proper manner.
A wide range of templates and apps: The Company has grown exponentially in the recent past, thus enabling them to add more captivating templates and apps. A user can choose from 500 plus stunning website templates and over 300 apps. Choose the right template at the beginning because a user won't be able to change the template in the halfway down the creation of the website. A user can easily choose a template according to the work or business he or she has.
Switch to a mobile website: Wix allows a user to optimize their websites for smartphones and tablets using simple drag and drop tools. A user just has to go to the control panel and fine-tune the design of the website until it comes to its desired shape. Having a mobile website allows users to capitalize on the audiences who prefer to access the internet on their mobile phones than PC/laptops.
Business oriented platform: Wix.com is a lot more than just a website builder, it is highly customizable and can be used to make any website, whether blogging, eCommerce or any other type of website. Using WixStores, a user can create an eCommerce website without the help of a professional web developer. An online store involves a number of pages, but Wix.com has the capability to support as many pages as required by a user.
Marketing tools: Apart from the eCommerce website, Wix offers many marketing tools as well. There is a service named Wix ShoutOut, which is a tool made to create, send and share professional newsletters and updates. Creating email campaigns are also easy with ShoutOut. There are many more features incorporated in ShoutOut, which you will find after using the tool.
Connecting with consumers is easy: Again, with the help of ShoutOut, a user can send emails to his/her contacts that are collected through their Wix website. A user can also import contacts from external sources like Gmail, Yahoo, Outlook and more.
There are some additional tools offered by Wix.com such as, Automatic Facebook Ad Creation Tool, which provide small and medium businesses to have promotional capabilities via Wix own ShoutOut product. Wix.com has an assortment of features and tools to help users create attractive and result oriented websites.