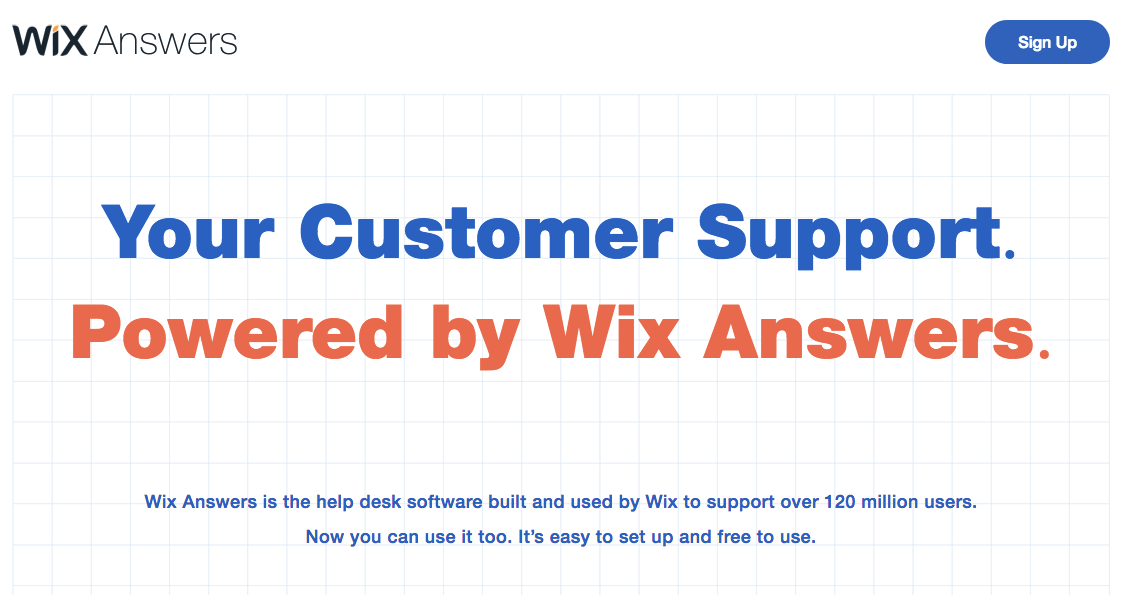 Introduction
Wix Answers is a professional platform through which you can create your very own support center for your customers. It is a help desk software that is compatible with any business, and serves more than 120 million users. Wix Answers is an all-in-one platform, incorporated with a built-in call center, knowledge base, ticketing system, and help widget, all customizable to fit your needs. You can even track the progress of your organization through actionable insights found in the help desk.
What are the advantages of Wix answers?
The navigation of the platform is smooth and approachable. At any point, you can add content to your knowledge base, check up on the status of open tickets, or transfer calls between any agents. And it's not only easy for you – your users have a seamless experience exploring articles and getting in touch with you.
No technical skills required
You don't need any technical skills to set up your all-in-one help desk software. You can set up your help center in minutes, easily creating a comprehensive knowledge base, personalized call-center and manageable ticketing system, with no extra assistance needed.
With Wix Answers, you can get insights and reports about your support team, users, and product. Track the average time a ticket stays open, which articles are most read, and the efficiency of your team.
Wix Answers is built to be SEO-friendly. Let Google find your content with a thorough knowledge base filled with helpful content for your customers.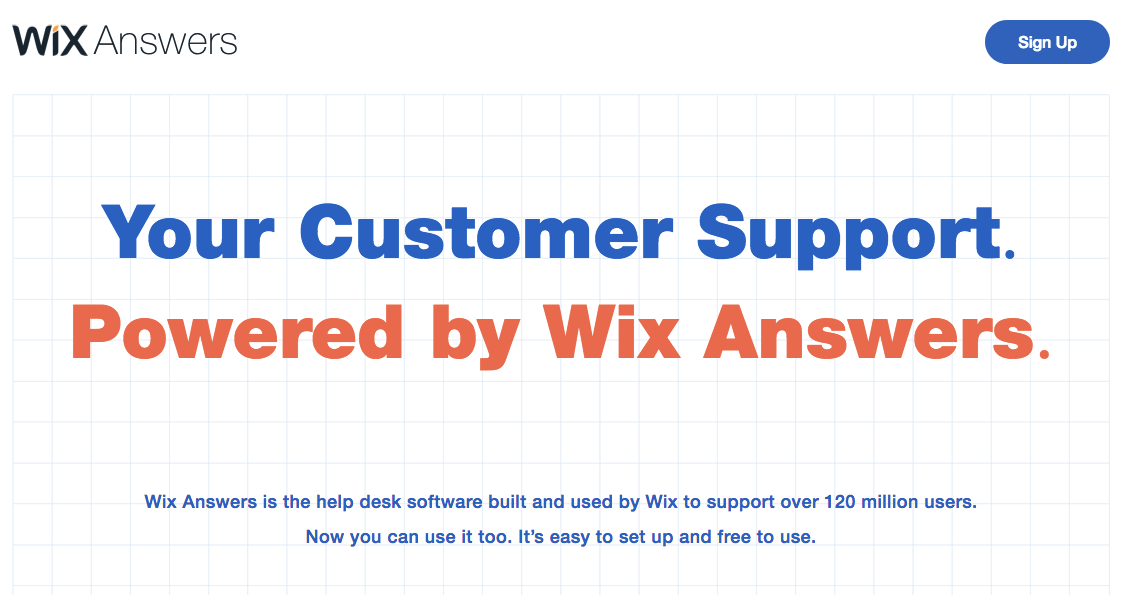 What features make Wix Answers different from other help desk solutions?
Providing efficient phone support for your valuable customers can be a hassle. With Wix Answers, you can set up your personalized 1-800 number and easily manage and track calls. See who in your team is away from their desk, transfer calls to specific agents, and make internal notes within the system. Furthermore, your customers can also ask for a call back through the help center. With Wix Answers, you can give the best possible support to your customers with the manageablility of the built-in call center.
Create a remarkable help center
The Wix Answers knowledge base is not only easy to set up, it's customizable based on your needs. All you have to do is select a template, customize the colors, icons and images, add your articles, and it is ready to publish. Efficiently create new articles and manage all your content, including FAQs, detailed guides and more. You can easily integrate your help center articles into support tickets and track which articles are most popular, providing you with a better understanding of your customer's pain points.
Support tickets can be easily managed
Support tickets can come in from various channels, including social media platforms, email and direct ticket forms on your site. Through integrating your help desk, regardless of where your customers are contacting you from, you can easily control, track and prioritize tickets all in one place. Apart from this, you have the ability to add custom fields to the contact form on your site based on your business needs. Through Wix Answers, you can get an understanding of your most common ticket subjects, the status of every ticket and create an archive of past closed tickets.
Regardless of where in the world they are or what time they need your support, you can easily assist your customers by embedding a help widget on any page of your site. Using this, your customers can easily access your knowledge base articles or fill out a ticket form in the click of a button, without ever leaving the page. With the customizable help widget, your customers don't need to stop surfing your site in order to get the support they need.
Final Verdict
Wix Answers is indeed one of the best client support platforms that you can use for your organizations, currently serving more than 120 million users. To top it all off – the help desk is free to use. Wix Answers is an easy-to-use all-in-one platform that requires no technical knowledge, and therefore it is recommended that every business, whether small or big should try out this platform.