Are you unsure about whether you should upgrade your old PSP for a Playstation Vita? Not certain whether it's worth the hassle and outlay? Upgrading to a new console needn't be time consuming or costly.
Why Upgrade?
Think back to when you first bought your PSP. Remember how thrilled you were taking it out of the box? How you couldn't wait to set it up and start gaming? How you spent days on end, hooked on your new games and unable to think about anything else? Wouldn't it be great to feel that sense of anticipation and excitement again? Upgrading your PSP for a Playstation Vita is the perfect way to re-discover your gaming passion and open up an exciting new world of adventure.
There are now plenty of outlets where you can sell used PSP consoles and demand for pre-owned hardware in fair to excellent condition is higher than ever. The chances are that when you gather together all your PSP games, extras and accessories, you'll be amazed just how much you've amassed over the years.
Playstation Vita or PSP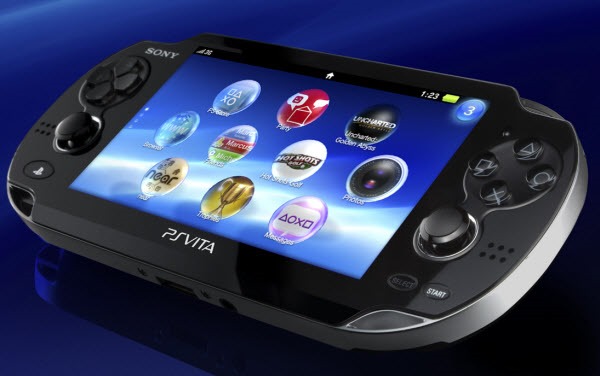 The Playstation Vita has a host of exciting new features which set it apart from the original PSP. Built-in GPS allows you to use map software and applications, similar to those found on a smartphone or tablet. A state-of-the-art touchscreen and built-in microphone enhance the game-playing experience and add a new dimension to handheld console gaming.
Controls include a Touch Pad, SIXAXIS motion controls, front and rear cameras and two analogue sticks. CrossPlay support enables Vita gamers to play online with PS3 users, completely revolutionising the handheld experience.
Upgrading to a Playstation Vita on a Budget
Buying a brand new console can be expensive, especially once you've added on all the software, games and hardware peripherals. Luckily, it is an excellent time to be purchasing or selling pre-owned gaming equipment. Recent years have seen a huge growth in the second-hand gaming market, so when you sell on your current console you'll easily find the perfect replacement without breaking the bank. If you can't stretch to a Playstation Vita at the moment, you might want to sell your PSP to make some cash to put towards your new purchase.
Many high-street retailers have sold pre-owned games alongside brand new products for decades, but the expansion of online marketplaces means it's now incredibly easy to find exactly what you're looking for. There's no need to go trawling through shelves and shelves of games to find what you want as a quick online search will do the job in mere seconds. Detailed descriptions of the condition of pre-owned consoles and full product specifications mean you can be confident of knowing exactly what you're buying before you part with any money.
Polly Leigh is a freelance writer with a passion for gaming. She is a lifelong Sony fan and is always researching the best gaming bargains. She is constantly on the lookout for the easiest and most profitable ways to sell your PSP to make some cash to fund new gaming purchases.