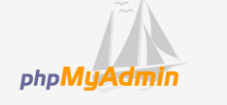 Many people overlook the importance of back up but in reality it is very important. Simply relying on the webhost to back up is not sufficient as they may back fire at any point of time. Companies went to bankruptcy with this back firing and hackers have proved to be fatal. In recent news a companies went bankrupt when hackers hacked all their confidential data. Thus backing up of data is very important not only for companies but for any internet user.
Many people have been using WordPress, which has the option of database back up plugin. But even this plugin does not back up the plugin data and hence is not a true depicter of your website. Not only this, for CMS platforms this is not one of the best solution.
But you don't have to worry anymore. There is another back up procedure to back up the database and it is via phpMyAdmin.
To back up your WordPress database using phpMyAdmin, follow the steps mentioned:
1.  Login to the control panel of your web host and click to the phpMyAdmin link shown there. It may be shown as an icon or it may be in the menu option. All this depends on the type of your control panel software.
Next you will be prompted for a username and a password for the phpMyAdmin. Here the username and the password would be the same as you have it for your WordPress. If you don't remember them then check wp-config.php in the installation folder and under the DB_USER and DB_PASSWORD you will find the username and the password.
2. Now you will see a phpMyAdmin login icon on the left hand side. Click on the home icon and select the WordPress database from the list. However, if you don't know what your database name is then check into the wp-config under the DB_NAME category.
3. After step 2 your database will be seen on the left hand side in a column with the database title on top. Then click on the tab with Export written on it.
4. Make sure that you have selected all the items in the export box if not then click on the Select All tab. Then just below you will see a Save as file tab, now click on this tab.
If you have selected the compression tab then it is better to deselect it as the compression tends to create certain problem. Now click on the Go tab given at the bottom. After few seconds a pop up box will appear and it will ask you for the place where you wish to save your file. Click on the save file. This will take a few moments to save your database depending upon the size of the database.
And take a deep breath now, you are done!  🙂
I am Rahul a content writer and a Professional Blogger.  I am certified with VCP410-DT test questions which are very popular these days and have a great scope in the field of IT Certification. I always like to take certification exams and now I have planned to pass VCPVCD510 test questions. These kinds of exams could secure your future as well as your job.