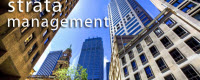 When you are searching for the best strata management software, you should take on the due diligence same as you would go in any agreement. Finding the best strata management company is the major contributing factor to compatible and harmonious strata living.
You should have to do much research and think about hiring the legal counsellor who can examine the contract/agreement in a detailed manner. You should have to consider a number of things when you are searching for the latest and best strata management company. There is some list of things that you should consider during seeking a good strata management company.
1. One of the best things that you should consider is that you should have to compare the services offered by the company not compares their costs. There are various companies that are cheaper as compared to others, but their services are also cheaper. Hence, you do not have to consider the prices during looking for the best company. You have to consider their services. It is essential and crucial to compare those companies with their service's quality provided by them.
2. Collect the information about the services that could be the most essential for your society/community. There are lots of different problems facing the communities of the strata that it is helpful to what requirements addressing first. For an instance, you would look for the strata management company that has positive steps to be capable of combating the problem, if your community has the debt collection issue.
3. Ask for suggestion from family and friend who live in strata. You should have to determine the advantages and disadvantages of their strata management company. You will get a great understanding in the company from the first hand experience.
4. You should have to select minimum 3 different companies, check their plan and proposals, competence statement and ask queries from them. This is the best procedure to compare the services of different strata management companies.
5. You can also view the reviews of their existing customers and clients.
6. Various different companies can specialize in various different size constructions. Make sure that the company you select suits your all needs and requirements and has the experience of organizing various different kinds of plans.
7. You should also have to view the team profile of the company. You should determine the strata managers that have exceptional knowledge about relevant acts, have the financial knowledge and are people oriented. Also, determine that if they are willing to continue site and flexible in meeting after some hours.
By determining the considerable research and concentrating on all the above points, you can make knowledgeable and instructed decisions when selecting the strata manager and expectantly finish with harmonious and proactive community with enhancing value.