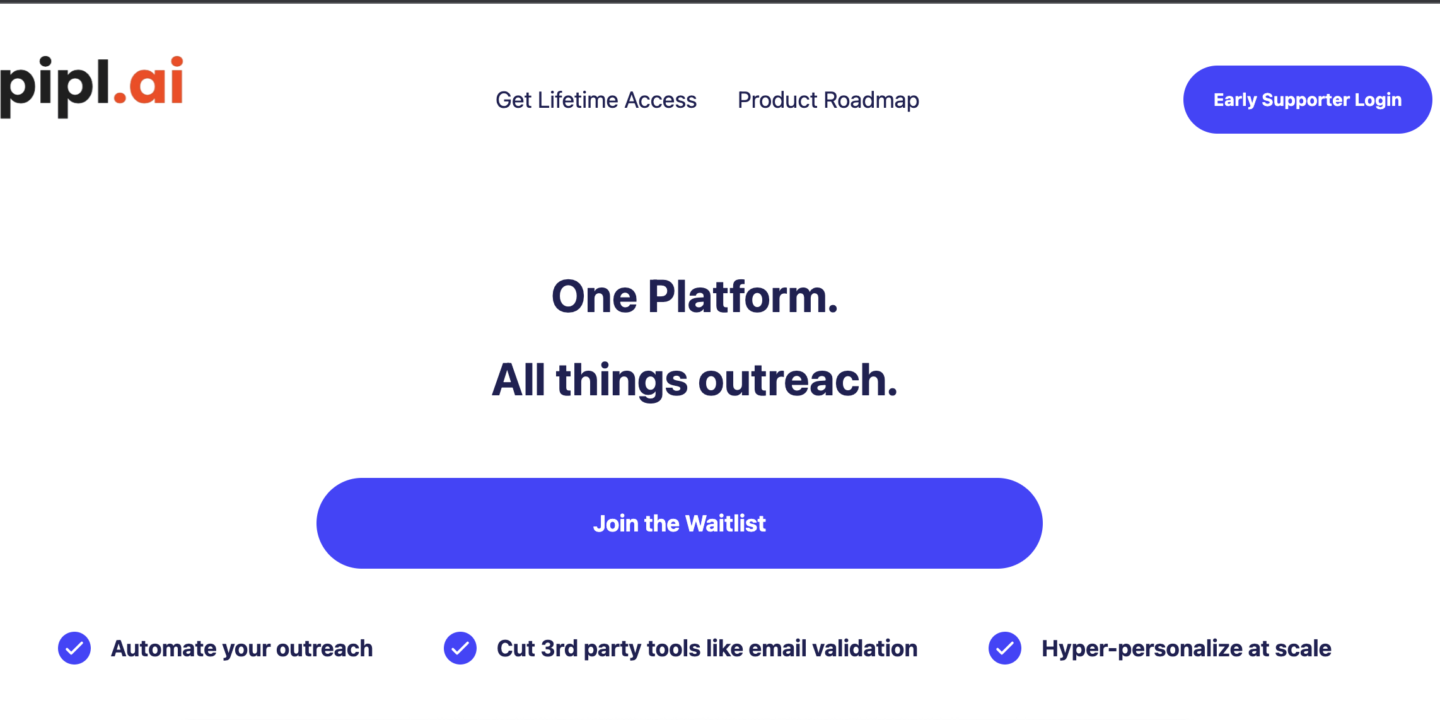 Cold email outreach can be a powerful tool for growing your business, but it can also be time-consuming and challenging to manage. That's where Pipl.ai comes in. Pipl.ai is a cutting-edge platform that empowers marketers, sales teams, and lead generation agencies to automate and optimize their cold email campaigns. In this article, we will explore how Pipl.ai can help you master cold email outreach and achieve remarkable campaign success.
Unleash the Power of Automation
With Pipl.ai, you can say goodbye to manual and repetitive tasks. The platform allows you to automate your outreach campaigns, saving you valuable time and effort. You can connect unlimited inboxes and run unlimited campaigns effortlessly. Pipl.ai takes care of email validation, data enrichment, and cleansing, ensuring that your prospect lists are accurate and up-to-date. This automation streamlines your workflow, allowing you to focus on crafting compelling messages and building meaningful connections with your target audience.
Hyper-Personalization at Scale
In today's competitive landscape, personalization is key to standing out in crowded inboxes. Pipl.ai enables you to hyper-personalize your cold email outreach at scale. Their AI-powered assistant helps improve your email copywriting, making your messages more engaging and effective. Additionally, you can leverage Pipl.ai's AI Sequence Writer to craft entire email sequences that resonate with your prospects. The platform also supports highly-engaging images, GIFs, and videos tailored to each recipient, allowing you to make a lasting impression and drive higher response rates.
Enhanced Deliverability and Inbox Placement
One of the biggest challenges in cold email outreach is ensuring that your emails land in the recipient's inbox rather than their spam folder. Pipl.ai takes care of this challenge by providing advanced features that enhance deliverability. The platform offers custom tracking domains, allowing you to track prospect behavior using dedicated infrastructure. With smart inbox rotation, Pipl.ai automatically rotates your sender accounts based on various factors such as volume, engagement, and bounces, maximizing your chances of inbox placement. The platform also matches your inbox provider with the recipient's ESPs (Email Service Providers), further increasing the likelihood of landing in the inbox.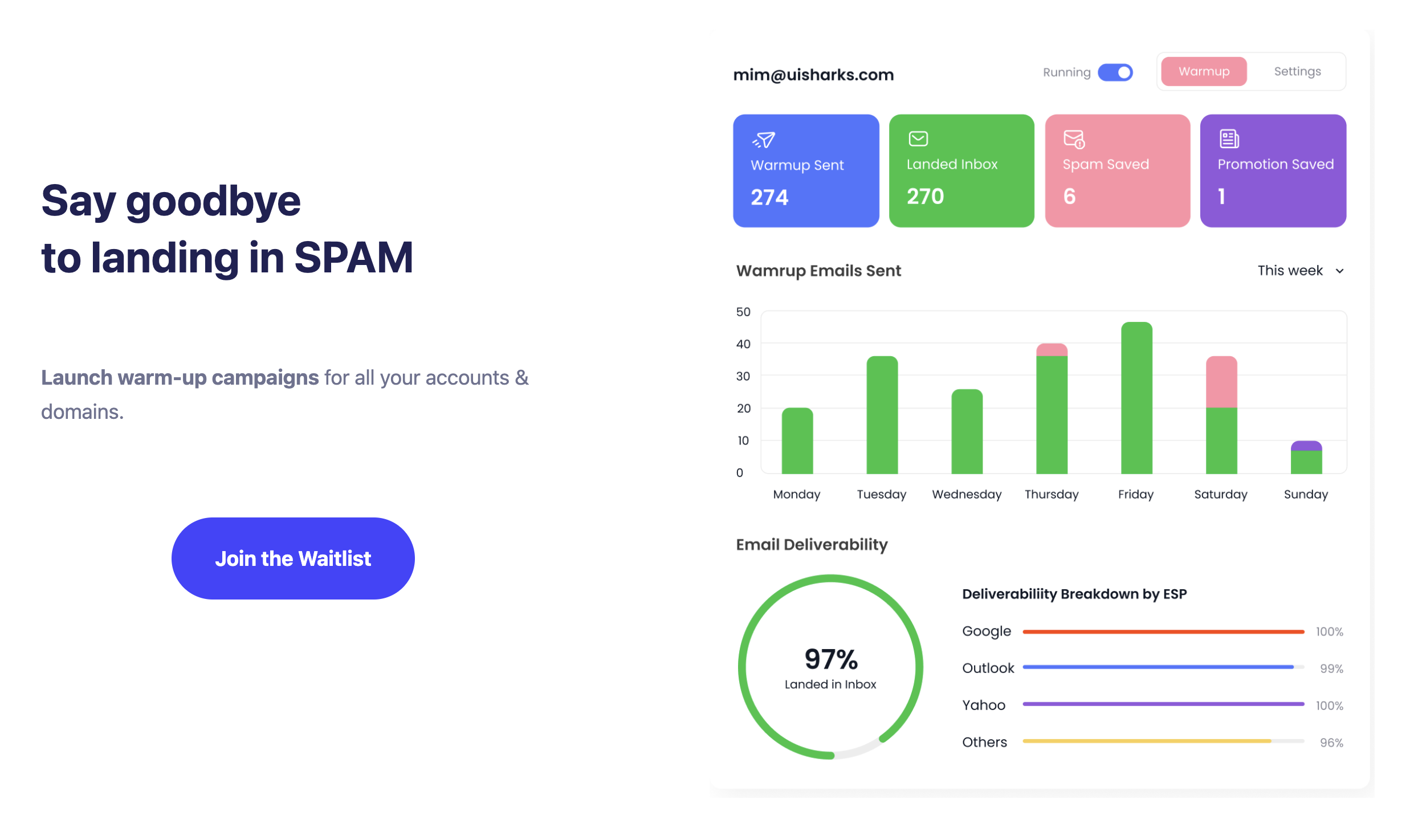 Data-Driven Insights for Informed Decision-Making
Pipl.ai understands the importance of data-driven decision-making. Their platform provides a simple dashboard with all the campaign metrics you need to make informed decisions. You don't need to be a data scientist to understand the performance of your outreach campaigns. Pipl.ai presents relevant data on a single page, allowing you to track open rates, click-through rates, reply rates, and other key metrics that drive campaign success. These insights enable you to optimize your campaigns, refine your messaging, and achieve better results.
Community Support and Continuous Improvement
When you choose Pipl.ai, you become part of a vibrant community of marketers who are leveraging the platform to grow their businesses. Pipl.ai actively engages with its users, seeking feedback and suggestions to continuously improve its features and functionality. They work closely with selected cold email experts and lead generation companies to shape their product roadmap, ensuring that it meets the evolving needs of the industry.
Join the Cold Email Revolution with Pipl.ai
If you're ready to take your cold email outreach to the next level, Pipl.ai is the platform for you. With its automation capabilities, hyper-personalization features, enhanced deliverability, data-driven insights, and strong community support, Pipl.ai empowers you to master cold email outreach and achieve remarkable campaign success. Don't miss out on the opportunity to unlock the full potential of your outreach efforts – join the cold email revolution with Pipl.ai today!