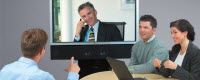 Video conferencing is gradually becoming a valuable tool for businesses of all sizes. Cutting out the need for travelling, video conferencing brings employees together by way of web and video in real time.
The two types of video conference services are point-to-point and multi-point. Quite simply, one connects two locations, and the latter connects multiple locations. Point-to-point employs the simple method of connection two computers, via a sole IP address. This is usually used for personal phone calls but can be used when a handful of people are in the same place and need to connect to another person.
Multi-point connects multiple users together, with multiple microphones and cameras. There is also the option to use a roll-about system using a cart with microphone and camera all in one place; this is usually used for smaller groups as it can be moved from room to room.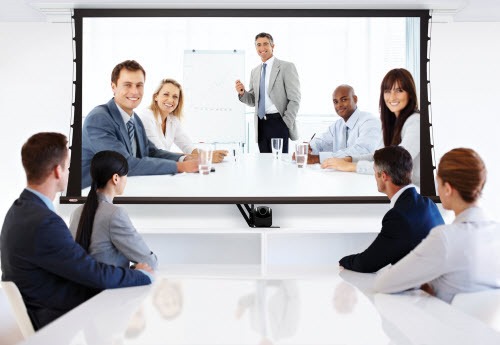 Money Saving
It costs a great deal every month to send employees to meetings. Train tickets are expensive, especially to London, and if it's late or there's traffic piling up on the motorway, you're going to miss your meeting. As a result, video conferences are increasingly being used as a method of staying in touch with employees, clients and colleagues as an economical method of ensuring nobody shows up late.
Upfront costs of the appropriate software pale in comparison with travel bills. Plus, your company's carbon footprint is reduced dramatically.
Time Saving
If a conference is a long way away, it's important to note just how much time is spent getting to the venue. Not just travel time, but waiting at station platforms, standing in trains when there's no seats etc. And any employees driving won't be able to use their time to work.
Video conferencing cuts out all that wasted time. Take the call, have a conference, go back to work. Simple as that. No time wasted.
From time to time, key workers are not able to be in the office. Whether it's relocation or simply a case of weather cutting employees off, there's no need to let common occurrences like this grind your business to a halt.
Video conferencing has such facilities as allowing employees to share ideas, diagrams and reports, so there's every opportunity to keep things running even when essential team members are missing from the office itself.