We see it all the time: questions from internet users like you who are looking for answers to specific questions. Questions like "is my broadband speed fast enough?" or "Am I getting what I've paid for?" In essence, measuring your broadband speed is a good idea to do on a periodic basis. If you are having problems opening web pages, streaming videos and downloading files, knowing how to measure internet speed is helpful for troubleshooting.
The following is a short listing of websites that enable you to check your broadband speed. Run the tests a few times for better results.
Broadband.gov
The US Federal Communications Commission (FCC) has set up an internet speed test at Broadband.gov. The Consumer Broadband Test collects your internet connection data and analyzes the availability and quality of your broadband across the US. The test gives an insight on download and uploads speeds, as well as latency. Your Mac or Windows PC needs to have Java installed to run the Consumer Broadband Test.
Speedtest.net
All tests considered, this is the best speed test available for an internet connection. It includes a comprehensive list of test locations worldwide, and is fast and free to use. The nearest sever is automatically detected based on a user's IP address. Speedtest.net gives accurate than average results in graphical representatives that can be exported and shared online.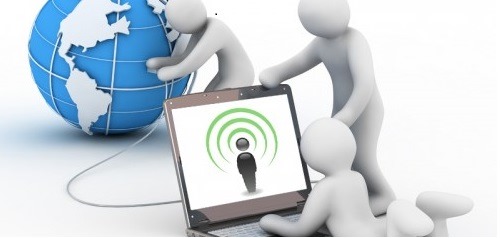 Speakeasy speed test
This bandwidth test has a short list of locations that you can select manually. It lets you test your broadband speed back and forth between your location and a certain area in the US verses the nearest server location. Ookla, the company that owns and operates Speedtest.net, provides the servers and engine for Speakeasy, making it somewhat similar to Speedtest.net. It's on the list due to its growing popularity.
If after running any of these tests you believe that your ISP is not performing at the benchmark, contact your internet service provider. Alternatively, you have the option to switch to another broadband provider; the following two companies are currently receiving acclaim for their internet speed.
Verizon
Verizon's FiOS internet has one of the fastest speeds in the country. There are several internet speed plans to stream content on the internet and on multiple devices simultaneously. According to Verizon, its mighty broadband speed – in certain areas – is going to take your breath away.
You can also look for Verizon broadband promotions to save money when upgrading to high speed internet. Different coupons and discounts are applicable to FiOS internet, and some promotions may even save you money on your cable television and phone bills, bundled offerings, for example.
AT&T
AT&T U-verse high speed internet is equipped with a range of downstream speeds and security features. Additionally, consumers also benefit from unlimited email storage, wireless home networking and router, access to the entire AT&T WiFi hotspot network without any charges.
AT&T U-verse also has Parental Controls for families wanting to promote safe surfing at home. It can be used to control access to websites, chat rooms, games, message boards and more. As in the case with Verizon, AT&T U-verse internet coupon codes are also available, individually and in the form of bundles with AT&T cable and phone services.
How is your broadband performing?