Hey Guys, Lets Talk about MyLife.com Well Its Just a Popular Social Networking Website not that popular than facebook or twitter. This Website is currently giving an opportunity to its website visitors which allows them to have an quick search to find who is searching for them when they are online. The Visitors of MyLife.com just needs to fill up a form giving out details like name, age and zip code of the city they live in and then they can easily find out who is searching for them when they are online.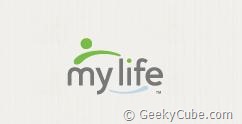 Now think upon who all are thinking about you would be a tough situation for you, so don't worry now as MyLife has come with this great feature with it you can find out your school mates, old acquaintances who might be missing you or be searching out for you you can find them by this great website; MyLife.com The Search takes less than a second and you might end up saying what a wonderful service is this! Now you must be thinking that this service must be very costly or like that, but actually it is not so..
As this service is totally free of cost and you might end up finding your old friends and get to know about then like what now are they doing in their lyf, where they are and all..
About MyLife.com
MyLife Established itself in 2002 and It is a USA Based website which was originally named Reunion.com and then they changed probably changing their company's name. MyLife is a Social networking Website as I mentioned above where like facebook only people can make their profile can add their friend circle and be connected always.
Now You Must have a Computer to access the Internet, you must be from USA and should probably know your ZIP Code of your Area and having a proper email address with you.
Here Goes Step By Step Information on How to Search for your Old Buddies.
Just Go through all of them and Enjoy!
1. First of all Go to MyLife.com and there you will see a form where you need to fill out your details in order to get the information of your old friends.
2. Just Enter your Name, Age and Zip Code in those fields and then Click on "Find Out Now"
3. Now Enter your Gender, Email address and your birth date; then click onto "See Full Results"
4. Now Complete that registration process and get review on the full search results there.
Now You will probably get to know about who were searching for you in the past. So if you have any doubts or any suggestions then let us know or you can also go through the Help page there in MyLife's Website.