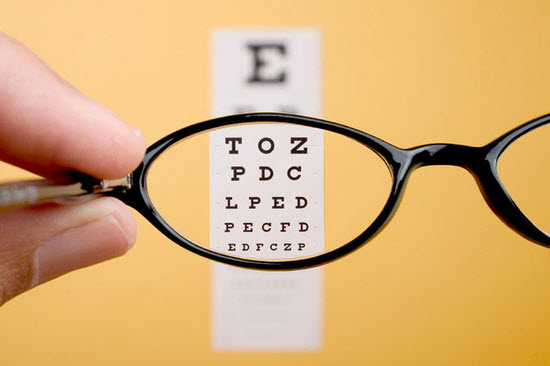 Thanks to the iPhone's retina display and internal camera, there certainly seems to be no shortage of fun eye and imaging-related applications available in the iTunes App Store. Some applications are designed to let you use your camera in ways you might not have expected. Others are just fun ways to pass the time and maybe learn a thing or two about optics at the same time. Regardless, all of these applications and more are available right now for your downloading pleasure.
Easy Eye
As its name suggests, the Easy Eye application breaks down the concept of the human eye into a series of manageable chunks that are easier to understand. You can use the application to learn more about how the eye works under normal conditions as well as what happens when certain diseases start to develop and progress. You can also see exactly what happens during laser treatment and other types of situations through a series of still images and full motion animations.
Eye Color Studio
Eye Color Studio is a fun way to add photo-realistic effects to your own eyes whenever you'd like. If you ever wondered what you would look like with animal eyes, for example, you can upload your picture into the application and find out in seconds. The application can also be used for more practical purposes to help you pick out and apply various types of eye makeup that meet both your preferences and your needs.
Magic Eye Color Effects
Magic Eye Color Effects is a really fun and useful application to have around for a few different reasons. For starters, the application can be used to change the color of your eyes in nearly any way you can imagine. All you need to do is take a picture of your eyes using the built-in iPhone camera. The application then allows you to simulate many different eye colors and even contact lens colors. Dual color, rainbow and single color lenses are all supported. Additionally, the app can be used to remove red eye from images that are stored in the iPhone photo roll on your device.
Eye Illusions
Eye Illusions compiles various illusions in a wide variety of different categories for your viewing pleasure. You can choose between motion illusions, images with appearing objects, images with hidden objects, color illusions and more. Eye illusions use various methods to trick your brain into seeing something that isn't there, which makes the Eye Illusions application a really fun way to pass the time.
Optical Illusions
The Optical Illusions application is a collection of almost a hundred different brain-twisting images. You can scroll through the illusions by swiping your finger and can even get a description of the image on screen with the tap of a button. The application is a great way to both have a little fun and learn about the way the eye perceives certain images at the same time.
With Apple's iPhone, it's possible to both have a little fun and gain a little knowledge at the same time. If you're interested in optics or imaging related applications for your phone, you'll want to visit the iTunes App Store immediately by tapping the icon on the device's "Home" screen.
Jack Douglas is an iPhone app buff. He enjoys following the latest developments in eyesight apps and sharing his findings on various tech blogs. Learn about getting cheap contact lenses online, visit the link.