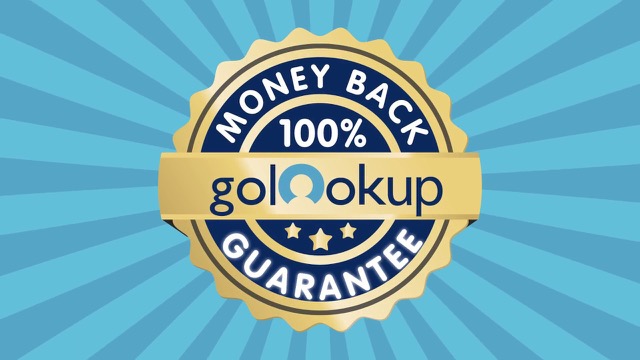 Meeting new people online may be the most popular way to find a potential romantic relationship, but how safe is it? Millions of people use online dating websites and phone dating apps. Going on a date has never been easier! It can take the average internet user about 3-4 hours from the moment the sign up to a dating up to the moment they go on a real date.
So how can people take some extra measurements before they go on dates? GoLookUp.com a background check and reverse phone lookup website has been around for over 3 years now. The website allows anyone to perform unlimited background checks, reverse phone lookup, contact information lookup, arrest records search, criminal records, search, sex offender search, address information and a lot more than that!
How can people use GoLookUp to create a safer environment for themselves and their loved ones?
GoLookUp Website lets his members do the following:
>Access Unlimited Background Check Searches
>Access and Download Criminal Records
>Access and Download Arrest Records
>Lookup and Find Phone Number Records
>Search and Find Unclaimed Money
>Perform Address Information Searches for Properties
>Pull Companies Information and the People behind the companies, including Available
Employment opportunities
> Search and Find People and their Contact Information
Initially, GoLookUp was introduced as a safety tool only. However, there is a lot more that
GoLookUp offers! Using the website can make locating difficult information to find, much easier. With Unlimited searches and ability to use share a GoLookUp account with a family member or a close friend, GoLookUp offers the ultimate Background Check and Data Base platform for pretty much anyone.
More about GoLookUp:
GoLookUp was founded in 2014 and is operating out of Delaware, United Sates. The company pride itself in its easy to use interface and offering 100% money back guarantee. Furthermore, GoLookUp offers 24 hours a day, 7 days a week customer service!
To find out of more information, visit: https://www.golookup.com
Contact information:
1-877-890-2213
[email protected]